Our Most Important Step is the first: Choosing the Substrate
The most important task we do is the selection of the substrate.
We Choose the Best Materials for Every Sign we Make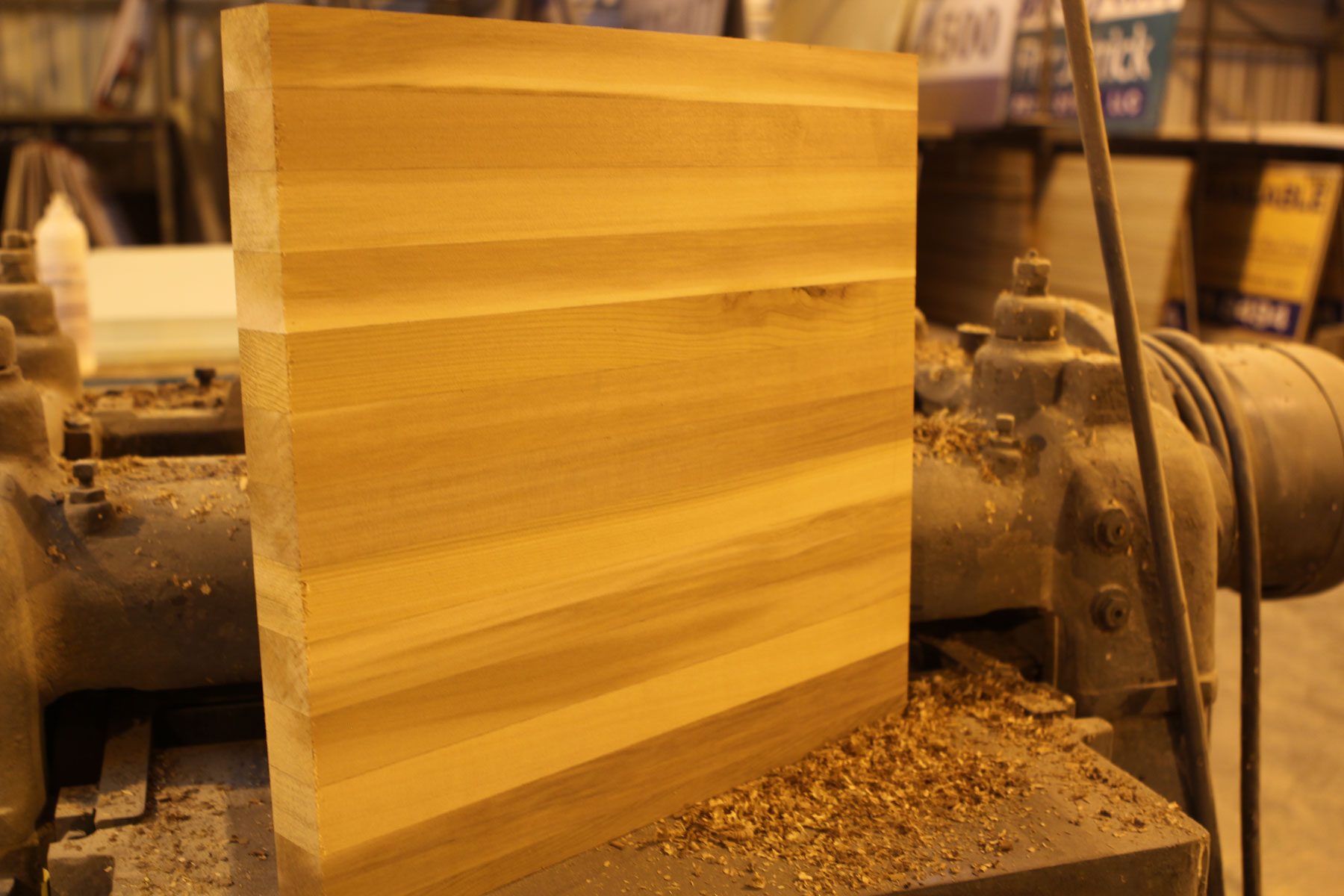 Wood, HDU or KingColorCore®, the choice is yours. When selecting Western Red Cedar, we use only kiln dried, clear heart grain cedar that is glued in 2" planks. Our High Density Urethane provides high quality close celled foam that retains the paint well without warping or rotting. King ColorCore® will work well in any environment.
Preparing the Blank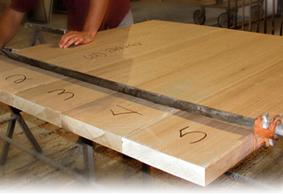 When using wood, the vertical grain cedar is used full length to insure a continuous grain. If  HDU is used, the panels are cut to size, then sanded and cut to shape by our experienced, professional sign makers.
Designing the Sign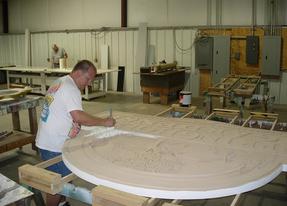 If you don't have artwork prepared, Capitol Design offers full in-house design services . Once designs are complete, they are applied to your prepared blank by our layout specialists.
Blasting the Sign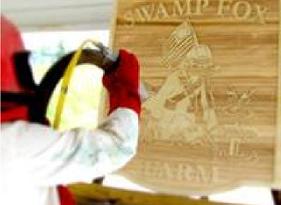 Our expert sandblasters match the grit and adjust blasting pressures to the substrate and to the level of detail of the sign, in order to provide neat, clean edges. We can achieve the highest level of detail with the HDU substrate.
Painting the Sign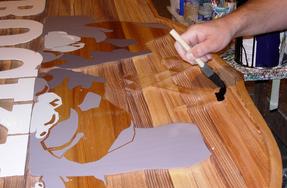 After blasting, the signs are stripped of the stencil and sanded in preparation for painting. All painted signs are primed prior to application of background colors, using top quality enamel paints. Specialty lettering enamels are used for all copy and logos. A minimum of two coats of background color are applied, with hand sanding between applications.
Special Effects
Gold leaf gilding is professionally applied using the highest quality leafing materials (gold, silver, etc.). Our proprietary treatment to blasted HDU can produce a "cast bronze" appearance.
Crating and Shipping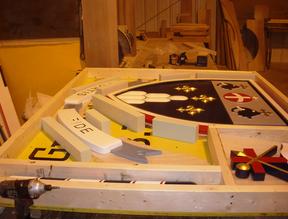 Our signs represent weeks of hard word to all of us at Capitol Design. You can be assured that we will package and ship your signs with the utmost care. In the rare case your sign is damaged, we will make sure it is repaired or replaced as soon as possible.